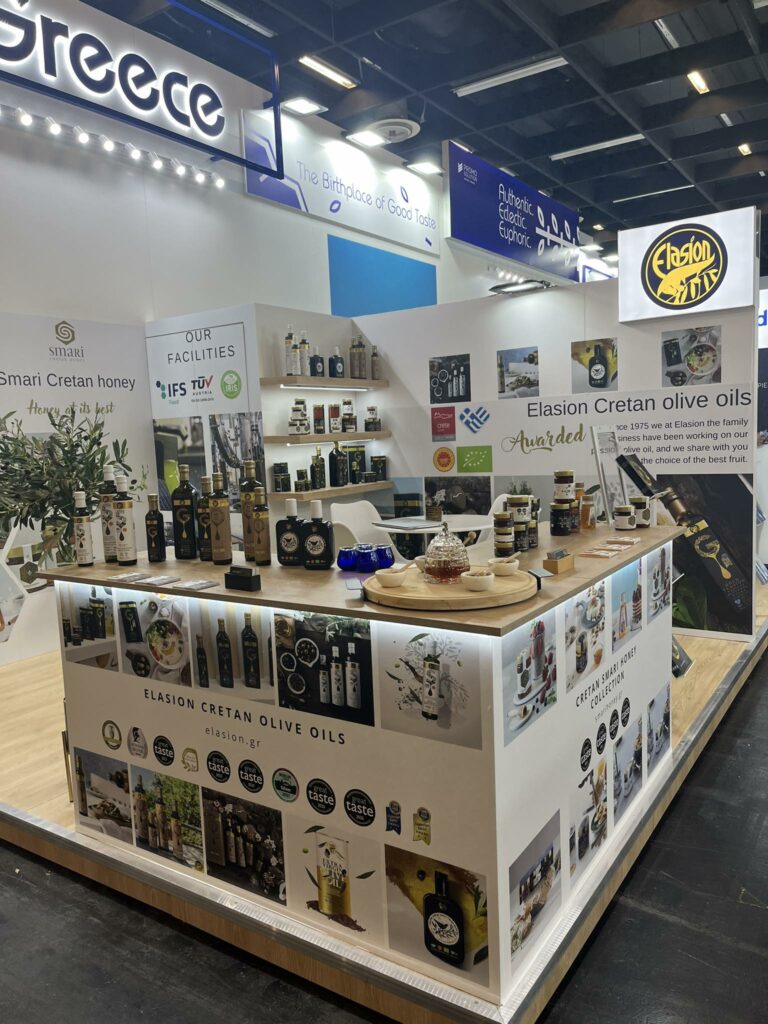 On Sunday, October 22, 2023, the annual International Food & Beverage Exhibition ended. Anuga 2023, which was hosted in the city of Cologne, Germany. The exhibition proved to be a success and stood out as a major event for the food and beverage industry worldwide. The impressive range of products on display demonstrated the diversity and high quality of the industry.
Exhibitors and visitors expressed positive reactions and acknowledged the high quality of the products presented at the exhibition. ELASION S.A., occupying booth E032 in hall 11.2, attracted great interest and successfully met the expectations of the visitors.
We would like to express our warmest thanks to all our guests and partners for their interest and support. Their participation and contribution to the successful realization of the exhibition was a key factor in the promotion of our products and the strengthening of our international visibility.
ELASION S.A. remains committed to the production and promotion of high quality Cretan products worldwide. With your continued support, we will continue to work with dedication to provide even more excellent products in the future.
We are renewing our appointment for the next very important international exhibitions that will follow in 2024. Stay tuned for more news and developments.
For more information:
Papaioannou Katerina Communication Manager Tel 694 8432944